New to NHC?

Discover who we are and what to expect.

Small Groups

Study, grow, and get plugged in with a small group.

Podcasts

Never miss a sermon with our podcast archive.

Reflections

Get refreshment from God's Word with our devotionals.
The purpose of New Hope Chapel is to point people to Jesus - that they may know the love of God, live in the love of God, and share the love of God.
New Hope Connections

Click here to read our weekly newsletter.
Upcoming Events
Sunday, November 12, 3:00 PM
Sunday November 19, 5:00 PM
Weekly Events
Sunday Worship Service
Sunday School 10 AM
Worship Service: 11 AM
sermon series on Malachi
1st Sunday – Fellowship Potluck
2nd Sunday – The Lord's Supper
3rd Sunday – Missions Moment
4th Sunday – Inside New Hope Chapel
Small Groups
Women's Bible Study, Monday @ 7:30 PM
MOPS, 1st and 3rd Tuesdays @ 9:30-11:30 AM
Men In Christ, Tuesday @ 7:30 PM
Book Discussion, 2nd & 4th Friday @ 6:30 PM
Latest Reflection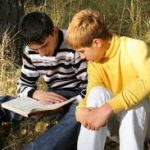 There are various admonitions that Jesus gave to His followers during the three-plus years of His earthly ministry. Chief among Read More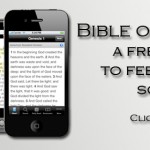 Perhaps you have heard about this week's controversial release of the Nashville Statement by a conservative evangelical council made up Read More