New to NHC?

Discover who we are and what to expect.

Small Groups

Study, grow, and get plugged in with a small group.

Podcasts

Never miss a sermon with our podcast archive.

Reflections

Get refreshment from God's Word with our devotionals.
The purpose of New Hope Chapel is to point people to Jesus - that they may know the love of God, live in the love of God, and share the love of God.
New Hope Connections

Click here to read our weekly newsletter.
Upcoming Events
Sermon Series on Psalms
Sundays @ 11AM
"Desire" small group book study
every other Friday @ 6:30 PM
Aug. 21, Sept. 4 and 18
Women's Bible Study
Monday @ 7:30PM
resuming study of Luke Sept 14
NHC Hangout!
Sunday, August 23, 5 - 7 PM
Weekly Events
Sunday Worship Services
Sunday School (resuming Sept 13) 10 AM
Worship Service: 11 AM
1st Sunday - Fellowship Potluck Lunch
2nd Sunday - The Lord's Supper
2nd Sunday - Refuge Teen Group @5PM
3rd Sunday - Missions Moment
4th Sunday - Inside New Hope Chapel
Passover Seder
Spring 2016
Annual Talent Show
Spring 2016
Latest Reflection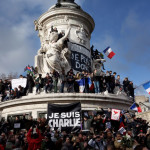 Last week was a terrible week for France… and really for the whole world. Muslim radicals stormed the office of Read More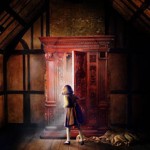 A few weeks ago, my devastated and ailing grandmother left her home for the first time in over a year Read More