Staff: Future Pastor      Barbara Markham – Church Secretary
Elders:  Steve Coleman      Rick Sardella      Joe Nebbia

Future Pastor

Steve Coleman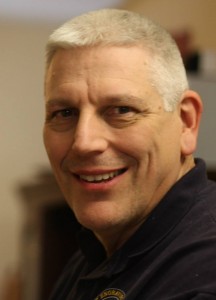 Steve was raised in Falls Church, Virginia, the middle child tucked in between two sisters. He received a B.A. from Washington Bible College and an M.Ed. from George Mason University. Since that time, he has been a college instructor, worked in law school administration, and served in a number of positions within the Federal government. Currently, he is program manager for the Department of Treasury.
Steve heads up the Teaching Team at NHC, leads Bible studies, and conducts periodic marriage seminars.  When he is not reading, he loves family events, Cincinnati chili, driving around, golf, and movies.  Sharing a good family meal and sitting on the porch are some of his great joys.
Steve is married to his best friend, Julie, and has been for over 30 years. They have four grown children and six grandchildren they enjoy seeing every chance they get.
Return to top

Rick Sardella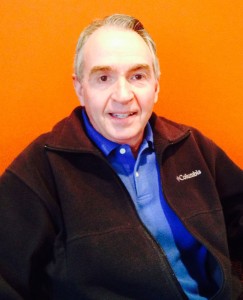 Rick was born and raised in the suburbs east of New York City where he graduated high school and met his future wife, Diane.  He attended Duke University  ( where they married), later joined the Navy and served overseas in northern Japan. While there, Rick and Diane both found Christ and began their Christian walk together.
Rick was transferred to Maryland, completed ministerial internship training, and commenced a life of service to God in the local church, including positions of youth leader, adult C.E. teacher, Pastoral care leader, deacon and elder, in which he currently serves at NHC.  He retired from the Naval Reserve and has worked for the U.S. Postal Service for 29 years.
Rick and Diane raised two wonderful children, Stacey and Jonathan, and have a terrific grandson, Josiah, who all know Christ and are serving Him.

Joe Nebbia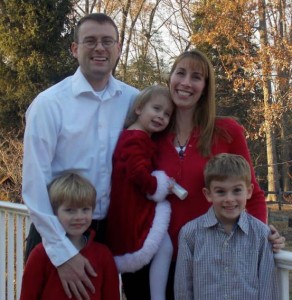 Joe has served as an elder since 2012 and has attended New Hope since 2007.  He and his wife Andrea live in Pasadena with their three children Joey, Jack, and Diana.
Joe and Andrea are active in the children's ministry at New Hope, and Joe administers the prayer chain.  They like hosting dinners for friends and family, planning cooking competitions, and enjoying the outdoors.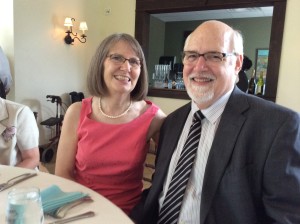 In the Fall of 2011 Barbara was hired, in a part time capacity, as the Administrative Assistant/Financial Secretary at New Hope Chapel. She and her husband Chuck have been active members, aka stewards, supporting many of the ministries at New Hope Chapel since moving to Arnold in 1993.
Barbara and Chuck have three grown daughters, Emily, Linnea and Melanie, three wonderful son-in-laws, and four young grandchildren.