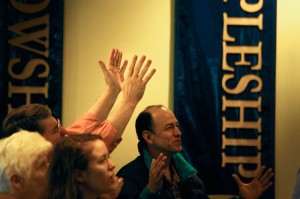 The purpose of New Hope Chapel is to point people to Jesus – that they may know the love of God, live in the love of God, and share the love of God.
(The following reflection was written by our former pastor, Justin Hibbard.)
What did Jesus think about religion?  Have you ever read the Gospels in light of this young Jewish man embracing something beautiful He created yet fighting something Satan and man had hijacked?
So much of Jesus' frustration centered around the religious leaders, who had reduced the Jewish faith into lots of rules, lots of works, and lots of going through the motions.   It had become plastic, fake – something people did to impress others, to elevate themselves, to make them feel good about themselves.  "I did my holy obligation for the week… check."  No wonder Jesus echoed His Father's words, "These people honor me with their lips, but their hearts are far from me" (Isaiah 29:13, Matthew 15:8).  Would Jesus say the same thing about today's Christianity?
Jesus' mission was fierce.  While the religious were sidelining the helpless, Jesus was after their hearts – hearts that Satan had hijacked.  Hearts that had been wounded by abandonment, by sin, by disease, by hate, by the falsely religious.  Jesus was on a mission to rescue those hearts.  His mission was clear.  "The Son of Man has come to seek and save what was lost" (Matthew 18:11, Luke 19:10).
During a season of healing in my life – where Jesus rescued my heart and healed me of deep wounds, it all became clear to me.  So often, we think of church as religious functions – good things like worship, fellowship, ministry, etc.  We teach people that doing those functions means that you're a good Christian.  However, as I read the Gospels, I see that Jesus' mission was much deeper.  It's to rescue the human heart.  Jesus proclaimed, "The Lord has anointed me to bring good news to the afflicted; He has sent me to bind up the brokenhearted, to proclaim liberty to captives and freedom to prisoners."  It was during that season of healing that the Lord spoke to me and said, "New Hope Chapel will be a place where people find new hope for their lives."
In order for that to happen, we have to be willing to admit our woundedness.  Let me be the first to tell you that we're not a perfect church.  You've got baggage, I've got baggage, we've all got stuff.  So like that woman with the hemorrhaging problem, we're not going to sit back and say, "I guess I'm doomed to this wounded life," or "I'm too ashamed to come to Jesus," or "I'll just put on a fake smile and pretend that everything is okay."   No, we're going to reach out for Jesus and grasp the hem of His garment, we're going to stretch our arm and take hold of the life to which He invites us.
It's time that you stop letting your sin, your struggle, your pain, your illness, your weakness define you.  For too long we've entertained Satan's lies.  He's told you you're no good, there's no healing, you were born this way, you can't shake that addiction, and no one loves you, and they certainly wouldn't loved you if they found out about that one thing you desperately keep hidden.  The devil is relentless, and like Jacob, if we keep living in the shadow of our own self-fulfilling prophecy, we'll always be the deceiver, the trickster, the liar, the coward.
It is only when we encounter Jesus – not religion, but Jesus Himself – that our lives will be redefined… because He will redefine us.  Many times He gives His people new names.  He relabeled Jacob the cheater to Israel His beloved.  Simon the impulsive fisherman became Peter the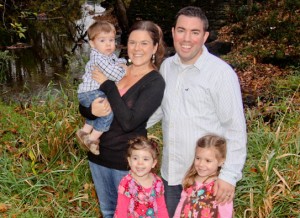 Rock.  He blinded Saul the persecutor with a new mission to be Paul the Christian missionary.  Jesus has a new hope for you.  It's much more than attending a church.  It's about you finding your heart, your mission, your life in the heart of God.
Your Servant,
Justin Hibbard
Pastor, New Hope Chapel
June 14, 2012